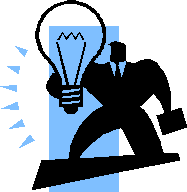 Michael B. Einschlag, is a partner of Rosenlaw & Einschlag, a technology law firm that specializes in intellectual property protection, licensing and business transactions for technology companies.
Mike has just taken a full-time position as Vice President, Intellectual Property at Nektar Therapeutics of San Carlos, California. His last such position was a Chief Patent Counsel at Applied Materials, Inc., and prior to that a similar position at Siemens.
Mike has had significant experience in: (a) counseling on intellectual property matters such as strategic patent portfolio generation and management; (b) licensing; (c) patent prosecution covering a wide range of technologies, from software to semiconductor device fabrication to medical equipment to communications to nuclear reactors; and (d) litigation.
Before he became an attorney, Mike was a high energy physicist and a computer technologist. He received a B.S. in Physics from Polytechnic University, a Ph.D. in Physics from the U. of Maryland, a J.D. from the Seton Hall University School of Law, and an LL.M. in Corporate Law from the New York University School of Law.
Click here for online copies of some of Mike's publications.
Email: mbeinschlag@rosenlaw.com

25680 Fernhill Drive, Los Altos Hills, CA 94024
650-949-2267 ● fax: 650-949-2852